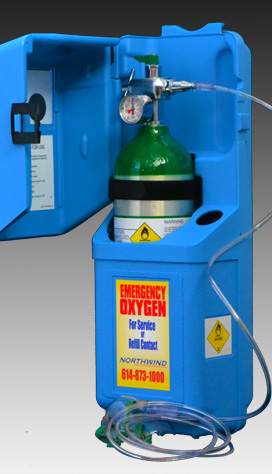 Emergency Oxygen Training
Life threatening emergencies are usually accompanied by low oxygen levels (not sufficient oxygen supplying the brain, heart or vital organs). Within 10 minutes irreversible brain damage or even death can occur. Low oxygen levels can lead to heart attack, organ failure or death. Perhaps the most important emergency rescue device available in today's workplace is emergency oxygen. Northwind's emergency oxygen unit is designed to be ready to use when an emergency occurs.






Emergency Oxygen Class covers:
• Recognizing Signs & Symptoms of Shock
• Administering Oxygen
Our 1/2 hour training course can also be added to your CPR and First Aid training.
To schedule a class, email
customerservice@northwindcorp.com