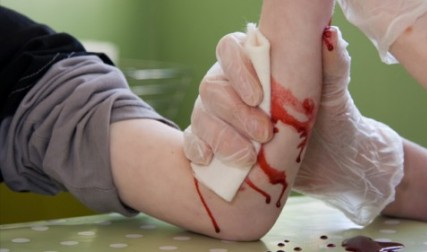 Emergency Simulation Training
Northwind Safety's Emergency Simulation Training is a critical component to your Emergency Response Program. Too often, even with excellent training, responders become stressed and unable to correctly administer first aid and life saving treatment to an injured
co-worker.

Our Emergency Simulation Training walks your team through real life simulations that demand quick recall of training techniques and life saving procedures. Our professional trainers demonstrate a variety of emergencies and the correct response, with hands-on practice so your team will be able to quickly and efficiently respond to a crisis in the workplace.