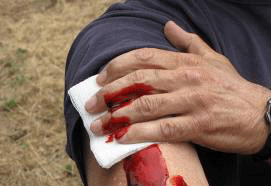 Bloodborne Pathogens Training
This training course includes a review of your company's exposure control plan. The course is taught in a lecture format, including visual aids, product samples and group discussion.


Bloodborne Pathogens Training Programs
Standard BGP Course
- (2 hours)
Refresher BGP Course
- (1 hour)
Advanced BBP Course
- (2 hour prep meeting)Includes an 8 person training course (2 hours) and customized exposure plan for your company.
To schedule a class, email
customerservice@northwindcorp.com