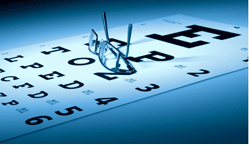 Prescriptive Eyewear Programs
With schedules and deadlines to balance, employers need an easy, flexible program for Presciptive Eyewear. Follow our simple 1 - 2 - 3 steps to set up your own.

1. Call us to set up a prescriptive eyewear program.
2. We will schedule a convenient location where your employees can stop by at their leisure or yours to be fit tested for new presciptive eyewear.
3. Choose from multiple frames for one set price.


Save money, time and add in convenience with Northwind's Prescriptive
Eyewear Program.