Regulated Medical Waste Disposal
Northwind has an outstanding service to meet your Regulated Medical Waste Disposal needs. We offer a 24-hour emergency pick-up service and are accredited by the Ohio Health Department as an approved provider for the pick-up and disposal of regulated medical waste.

Your're our top priority, and to prove it, we back our
products and service with a 100% Satisfaction
Guarantee.

Call for a quote and schedule a pick-up today.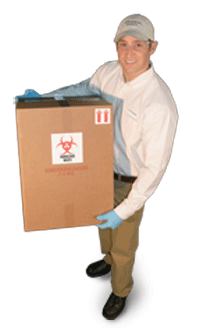 Northwind Is Here To...
Provide the best, most reliable service
at the most reasonable price
Take the guesswork out of OSHA
compliance with the Northwind Program
Provide compliance documentation for
state reporting
Supply sharps containers, bags and boxes
for safe, sanitary disposal