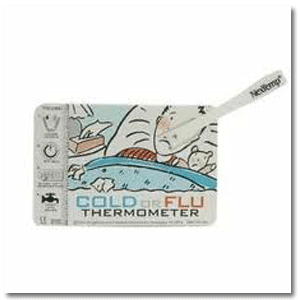 Thermometer NexTemp
Reusable Cold/Flu Card: 8158
Reusable Nextemp Thermometer in a convenient carrying card for wallets, diaper bags, pockets, purses etc. Use orally or axillary to take temperatures anywhere, anytime. Measures temperature in Fahrenheit 96 degrees F to 104.8 degrees F.

Reusable thermometer can be cleaned with an alcohol swab or wam soapy water (Reuse for same person only). SOLD INDIVIDUALLY.