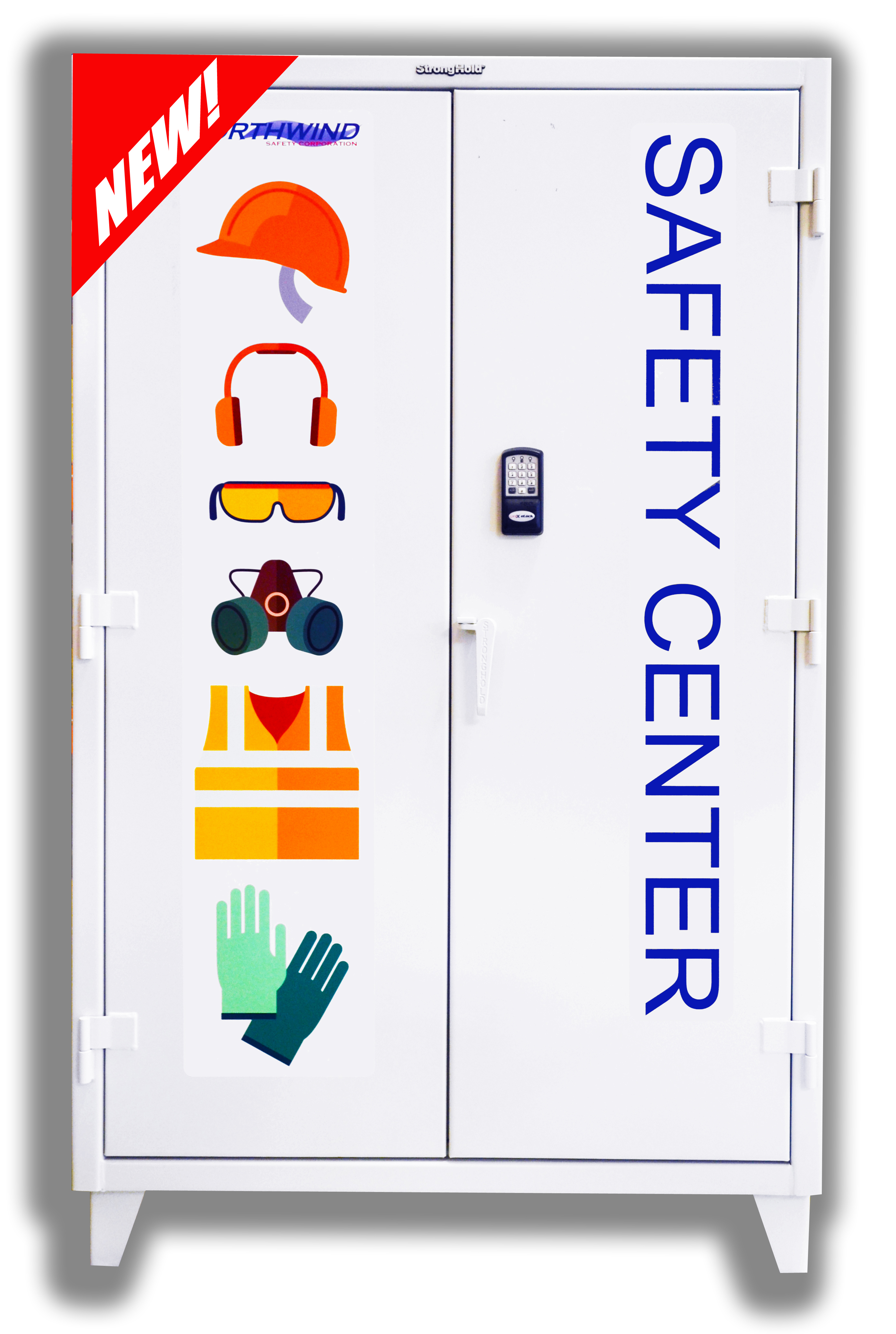 Safety Center - Personal Protection Equipment Cabinet 7920-48
With the Northwind Safety Center, safety equipment is accessible to supervisors and select employees. Together, we assess your safety needs. Next trained professionals deliver and install your Safety Center with your selected products. We then stock, and maintain your cabinet contents. Available with or without electronic keypad/proximity reader.

With 150 Series CompXelock your Safety Center has keyless, non-network, electronic access to supplies providing not only a secure environment for equipment, but also any easy way to manage users with time based restrictions and dual credential access.

Dimensions: 72" wide x 48" high x 24" deep. Four shelves for maximum stocking flexibility.