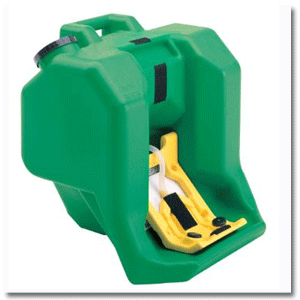 Portable Eyewash Station: 3251
Where hazards require an eyewash system to provide a minimum fifteen minutes of immediate, continuous care, this unit will meet your needs. The wall mountable 16-gallon station has an easy pull down activation without any plumbing requirements.

Mounting bracket and water preservative are included.
Change water every 90 days.
Meets ANSI Z358.1 standards.